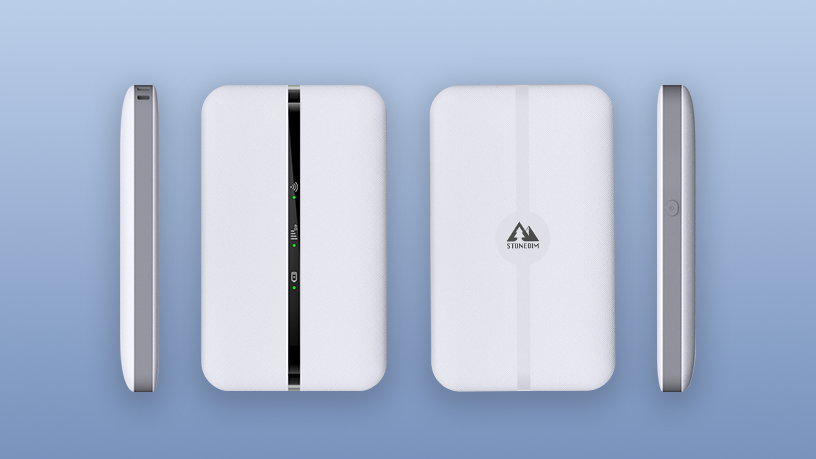 Client Background
The customer is an enterprise specializing in portable MIFI equipment. The customer hopes to make an LTE CAT4-based equipment and provide a management interface similar to a router; provide more intelligent MIFI products.
Customer needs
•&nbsp&nbsp&nbsp&nbspBuilt-in management background
•&nbsp&nbsp&nbsp&nbspLTE CAT4
•&nbsp&nbsp&nbsp&nbspSmart Choice Package
•&nbsp&nbsp&nbsp&nbspLED indicator
Business challenges
After communicating with the customer, the requirements and main functions are clarified, the key points are as follows:
Business focus
•&nbsp&nbsp&nbsp&nbspProvision of mobile data hotspots
•&nbsp&nbsp&nbsp&nbspBuilt-in management background
•&nbsp&nbsp&nbsp&nbspLTE CAT4
Solutions
After many times of communication with customers, according to customer requirements and psychological price, we provide solutions that meet customer requirements. We chose the exclusive first UIS8310 chip. The hardware department and the driver department are mainly responsible for debugging the power consumption rate. The software team is responsible for the allocation of upper-layer data and the built-in WebGui function, and cooperates with the Iot data management background to perform data allocation and data package management for the device.
IoT cloud service integration
IoT cloud service provides data distribution and package management functions to accurately manage the package usage of all customers; FOTA unlimited upgrade function integration reduces upgrade costs; built-in WebGui management background, users can configure device information by themselves
Customer benefits
Through our solution, customers can have stable MIFI devices, and with cloud services, customers can easily manage devices.